Biography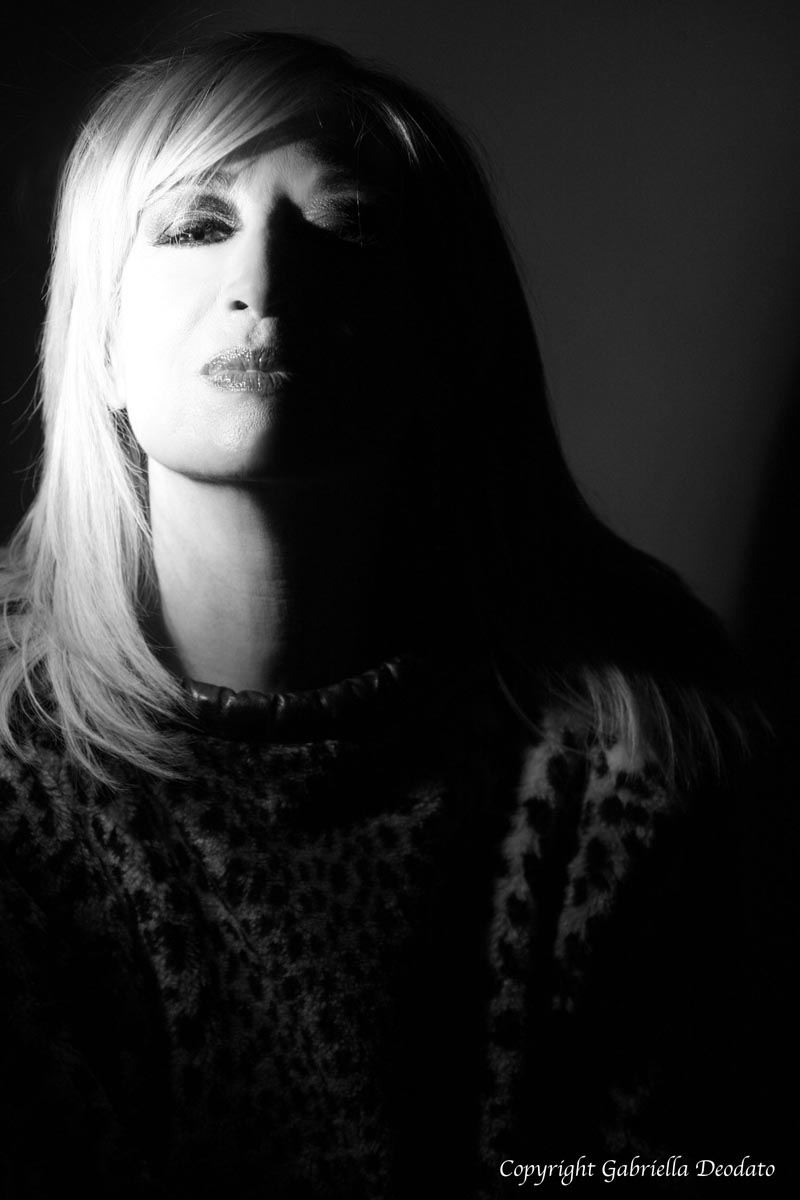 Loriana Lana was born in Rome. She's related to Giggi Zanazzo who, along with Belli, Trilussa and Pascarella, is considered one of Rome's most famous poets. In Trastevere there's a street named after him. She starts to write at a very young age, having been advised to do so by Massimo Grillandi (Bancarella Prize) who also supervises her poetry and song vocals. She wins second prize at Michele Cima's literary, poetry and narrativecontest. She meets and works with Paolo Conte and this and the encounter with other writers, will direct her towards the writing of more "auteur" texts. She starts to collaborate with Oscar winner Luis Bacalov, and together they write the texts of many songs and the musical "Moses, Prince of the Desert". She writes for Amii Stewart and Ennio Morricone, Iva Zanicchi, Mariangela Melato, Athina Cenci, Tony Esposito and many others.
She has published over two hundred songs. Loriana also writes for the cinema web site "MyMovies" that is connected to the newspapers Nazione/Giorno/Resto del Carlino and for Pino Farinotti's Film Dictionary. She's the author of many television tunes and songs for the cinema, and has been a hosts for children programs on Rai Uno. She also took part to many famous radio programs: Radiorai, Rainternational, Radio Italia solo musica italiana, Radiovaticana... and television shows: "Maurizio Costanzo Show", "Carramba che sorpresa" with Raffaella Carrą, "Prima della prima" (Rai Tre), "Due Minuti un libro" (La 7) where she's interviewed by Alain Elkann. She writes the song "Fossi un tango" for Iva Zanicchi, with which she enters the Sanremo Festival. For the CD with the same title, she writes the vocals for songs written by outstanding musicians like: Lavezzi, Galliano (Piazzola's heir).
Loriana won two editions of the Children's Festival of Auteur Songs, once with a song written with Lina Wertmuller and Lilli Greco that is well accepted by the critics.
She co-wrote ten musicals. Her theatrical texts are used in schools as research and development tools by teachers, set designers and choreographers who conduct theatrical workshops. Some of her musical texts can be viewed at the Pinacoteca d'Arte Moderna del Palazzo della Cultura Latina, directed by Luca Barbareschi.
She published "Le persone del cuore", a collection of poetry, and the novels "Passione immortale" and "Il primo bacio della luna". The preface of these books are written by Paolo Conte, Christian De Sica, Veronica Pivetti, Sabrina Ferilli, Sergio Endrigo, Athina Cenci, Paolo Fallai of "Il Corriere della Sera", and Renato Zero.
She signs the italian version of "Libertango" by Astor Piazzolla, played with the "bandoneon" of Richard Galliano.
She composes "Silvio forever", a song which was included in the film with the same title directed by Roberto Faenza, written by Stella and Rizzo from "Il Corriere della Sera".
She signs, with Luis Bacalov, some songs which were included in the comedy "BANG! Another thriller in cartoons?!?!" from Lorenzo De Feo, with Giuseppe Zeno, which was played for the first time at the Teatro Cometa Off in Rome.
She is the Artistic and Musical Director of the Teatro Milellire in Rome.
She composes the musics of "Music and Words, Ten in poetry!".
These are ten of the most beautiful poetries of Italian letterature which were transformed in pop songs, interpreted by big Italian singers (as Ivana Spagna, Iva Zanicchi, Mario Lavezzi, Piero Mazzocchetti, Francesca Alotta, from the actors Giuseppe Zeno and Danilo Brugia) and from the teenagers of "Amici" and "X Factor".
70.000 copies of the cd were sold and it becomes a Platinum Disk.
An exceptional testimonial, the American actor Clayton Norcross, who is the interpreter of "Beautiful" (Thorne Forrester), accompanies Loriana when she presents the album.
She is the winner of the XXIV Edition of the International Festival of the Song of Saint Vincent with the song "Piccola favola" (sings Matilda Sulpasso, a new voice).
Loriana likes gardening, movies, working-out and collects earrings. She's currently busy on a new novel, the story of three Roman families, and is recording Iva Zanicchi's latest album.